1.What is Cargo Insurance?
Cargo insurance is an agreement in which the insurance company will have to committed to indemnify the insured in case of loss or damage to the shipment due to the risk factors specified in the insurance contract clause. To get insurance, you have to pay a fee called a premium.
2.Cargo Insurance service at Knight Logistics.
Currently, Knight Logistics is operating in all Vietnam major seaports and airports with offices in Ho Chi Minh City, Hanoi, Haiphong, and Da Nang. In addition to International Transport Service and professional Customs Clearance Service, Knight Logistics is also proud to be the agent of reputable global insurance companies. We provide the comprehensive insurance service packages for your goods with a negligible cost . This service will give you peace of mind and focus on your business. Moreover, we provide dedicated support so that you can properly follow the survey procedures and file a claim for compensation quickly should problems arise.
Some cargo insurance services that Knight Logistics is authorized to perform under Article 85 of the Law on Insurance Business are as follows:
Introducing and offering insurance;

Arrange for the conclusion of insurance contracts;

Collection of insurance premiums;

Arrange indemnification and pay the insurance upon the occurrence of the insured event;

Performing other activities related to the performance of the insurance contract.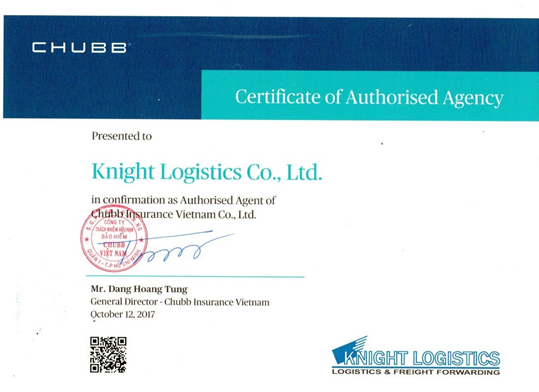 Figure 1: Knight Logistics is the official insurance agent of CHUBB
Shipping methods and supply chain stages include:
Trucking

Sea freight

Air freight

Rail Transport

Storage
When customers need to buy cargo insurance, Knight Logistics shall advise the optimal insurance conditions for your shipment depending on the nature of the goods and shipping method to ensure a high level of safety for your business with minimal cost.
Below is a summary of the terms of insurance and the insured risks: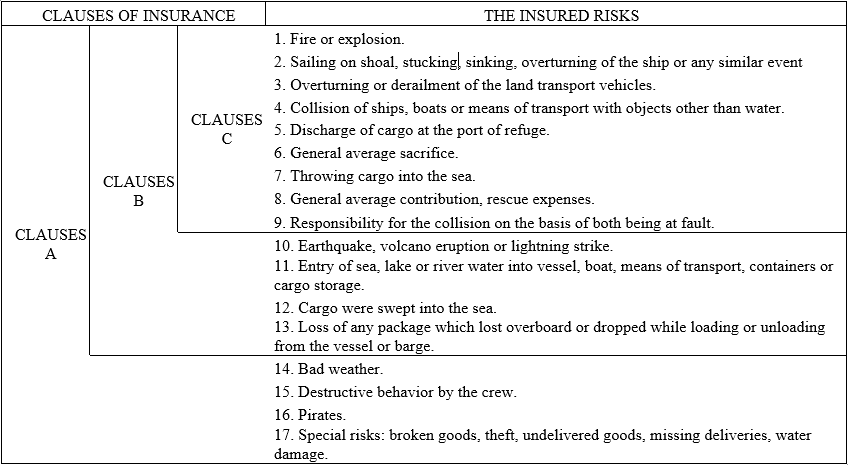 Figure 2: Insurance conditions
3. Why should customers choose Knight Logistics' cargo insurance service?
Professionalism and prestige.

Thoughtful and dedicated advice

Make sure to offer the right insurance conditions

Perform work according to standard procedures

Reasonable cost for each type of insured goods
Please feel free to contact Knight Logistics, we will answer your questions about cargo insurance and quote quickly, and will make you satisfied with our service.
Customer Service Department
KNIGHT LOGISTICS CO., LTD.
7th Floor, Kicotrans Bldg, 46 Bach Dang Str., Ward 02, Tan Binh Dist., Ho Chi Minh City, Viet Nam.
Email: csm@knight.com.vn Hotline: 1900 98 98 02