VISITING & GIVING GIFTS FOR CANCER PATIENTS AT HCMC ONCOLOGY HOSPITAL
On February 3, 2016, the representative of Knight Logistics in Ho Chi Minh City collaborated with VLA (Vietnam Logistics Business Association) to visit and present gifts to 250 patients receiving inpatient treatment at Ho Chi Minh City Oncology Hospital. These patients were truly miserable because they couldn't celebrate Tet like everyone else because they were in the hospital fighting their severe disease. Fortunately, thanks to practical gifts and heartfelt wishes, these patients and their families were able to enjoy the festive atmosphere of Tet even while in the hospital. Furthermore, their families might feel more at ease because they could share their difficulties with the organizer.
In order to contribute to lessening the suffering of these patients and bringing them joy during Tet holiday, Knight Logistics volunteers not only brought useful gifts to the patients but also invested their valuable time in reassuring and inspiring them to be more persistent in fighting back their illness.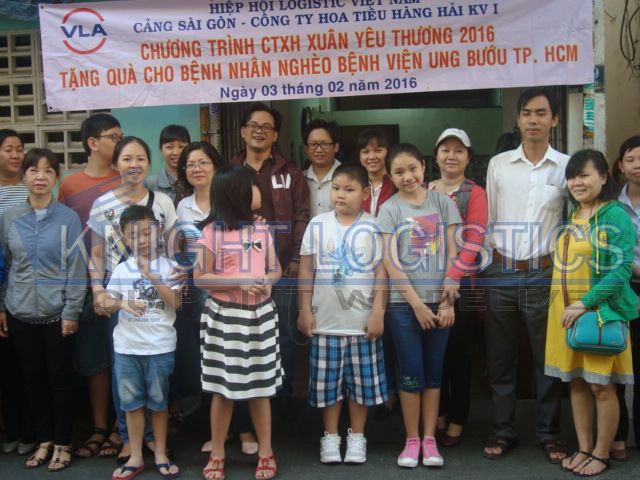 Ho Chi Minh City Oncology Hospital is at the forefront in treating cancer patients in Vietnam. Every year, this hospital treats thousands of cancer patients, the vast majority of whom are impoverished.