Transportation of Agriculture Products from Vietnam to Russia
Reliable Transportation Services from Vietnam to Russia - Knight Logistics
At Knight Logistics, we pride ourselves on providing reliable and efficient transportation services for agriculture products from Vietnam to Russia. With years of experience in the industry, we have become one of the leading logistics service providers for the transportation of fresh fruits, dried fruits, rice, coffee, tea, cashew nuts, cocoa, fishes, and rubber.
Our services include:
Ocean freight FCL (full container load) and LCL (less than container load) from Hochiminh/Cat Lai port or Haiphong port to Russian main ports such as Vladivostok, Saint Petersburg, Novorossiysk, and Vostochny.

Air freight with several airline options (Aeroflot Russian Airlines, Turkish Airlines, Oman Air, and Etihad Airways) from Hochiminh City and Hanoi airport to Moscow SVO (Sheremetyevo International Airport), DME (Domodedovo International Airport), and VKO (Vnukovo International Airport).

Rail freight transportation with two options: direct rail freight transportation from Vietnam to Moscow and Saint Petersburg in Russia without rail change or transfer, and Sea-Rail transshipment from Vietnam to Russia transit via China main ports. Both options offer daily departures from Vietnam.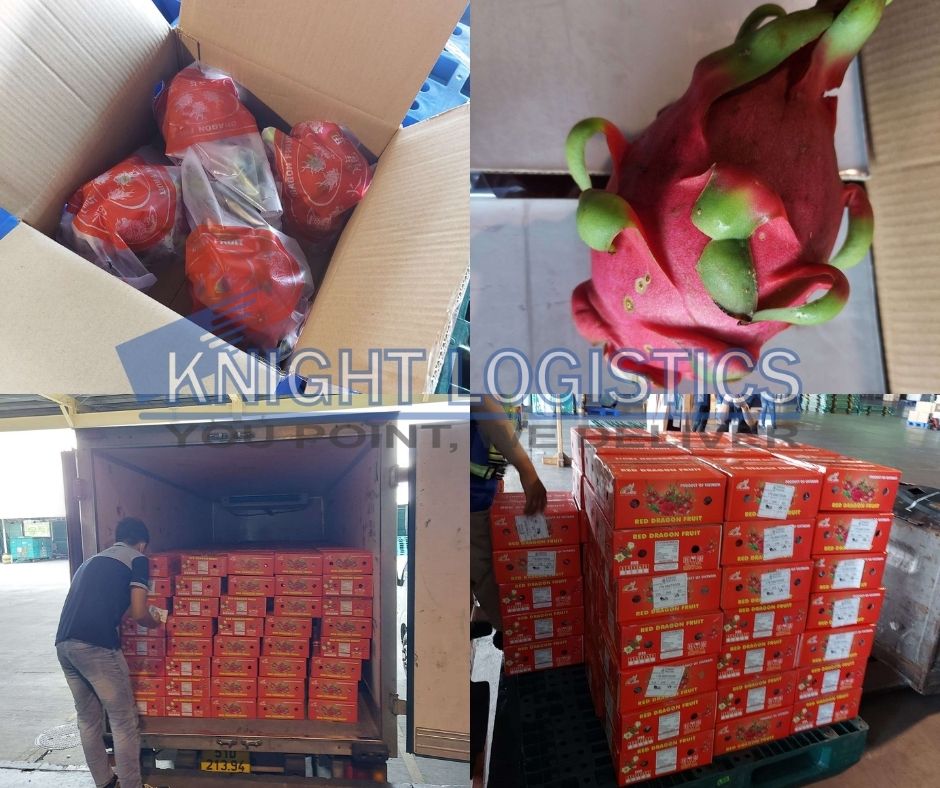 Shipping fruit to Russia - Knight Logistics
At Knight Logistics, we understand the importance of maintaining the quality of agriculture products during transportation, especially for fresh fruits and dried fruits. We use specialized equipment and trained professionals to maintain the appropriate temperature during transit, ensuring that the products reach their destination in the best possible condition.
Our expertise in the transportation of reefer containers is a key differentiator. We specialize in transporting reefer containers of fresh fruits and dried fruits from Vietnam to Russian main ports, ensuring that they are transported under the best possible conditions and that they reach their destination on time.
In summary, at Knight Logistics, we provide reliable and efficient transportation services for agriculture products from Vietnam to Russia. We have extensive experience in this industry and offer a comprehensive range of services to suit our clients' needs. Contact us today to learn more about how we can help you with your transportation needs.
Contact Knight Logistics Today
Mr. John Ho Email: john.ho@knight.com.vn
Cellphone / Zalo / Whatsapp: 0084 938704848 Wechat: VN938704848
We strive to provide both professional and highly personalized services.
Contact Knight Logistics Vietnam to learn more about our customs brokerage services.