WHAT YOU NEED TO KNOW ABOUT VIETNAM – BRAZIL SHIPPING
If you are looking for an agent in Vietnam who is specialized in Brazil trade lane to help you finding out the best rate and transit time options, Knight Logistics proud to become your reliable partner. We have shipping contract with OOCL, YANGMING, EVERGREEN for very best rate from Hai Phong/Da Nang/Ho Chi Minh to Santos / Itajai / Navegantes/ Paranaguá/ Itapoa/ Vitoria with transit time about 35-45 days and free time of 21 days at destination.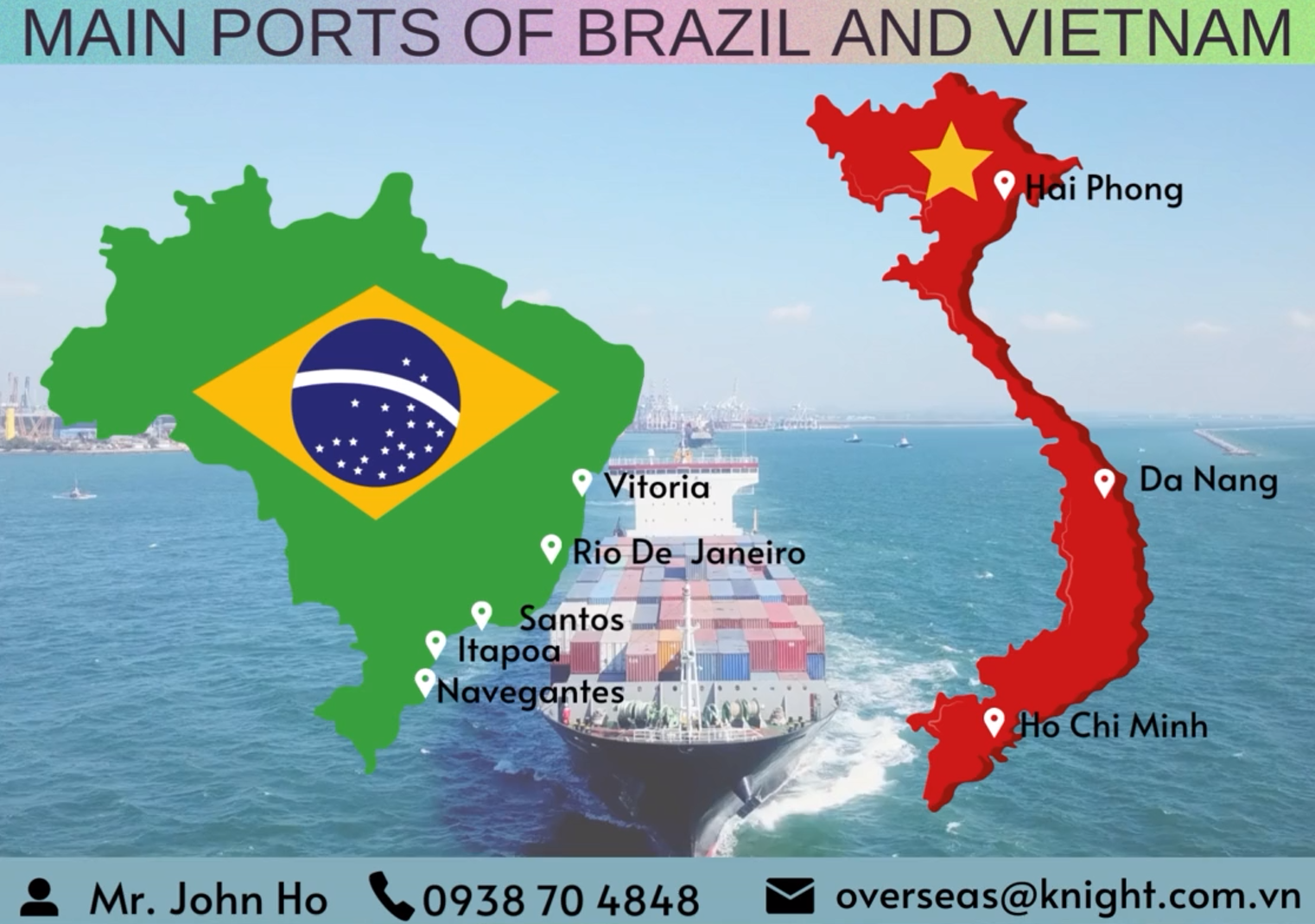 BENEFIT
As your local agent in Vietnam, acting on your behalf, we can give you more control over your shipments from Vietnam. This means we keep close in touch with carriers and shippers to provide you continuous update of seamless communication to the parties involved in your shipments, no language barrier, and more visibility. And you can always keep track of what is happening with your shipments despite the time zone difference.
Freight market nowadays could have wild fluctuation in a short period of time. But we are here to help you find the best deal on the market with spot rate from carriers for your consideration.
APPOINTMENT LETTER
We understand that Brazilian Customs and Port Authorities may require an appointment letter with public notarization so that we can start sending shipments to Brazilian ports. We can accomplish that compliance requirement within a couple days.
ITEMS
Items are exported to Brazil such as furniture products, bamboo and rattan products, sedge carpets, technical fabrics, clothes, incense, etc.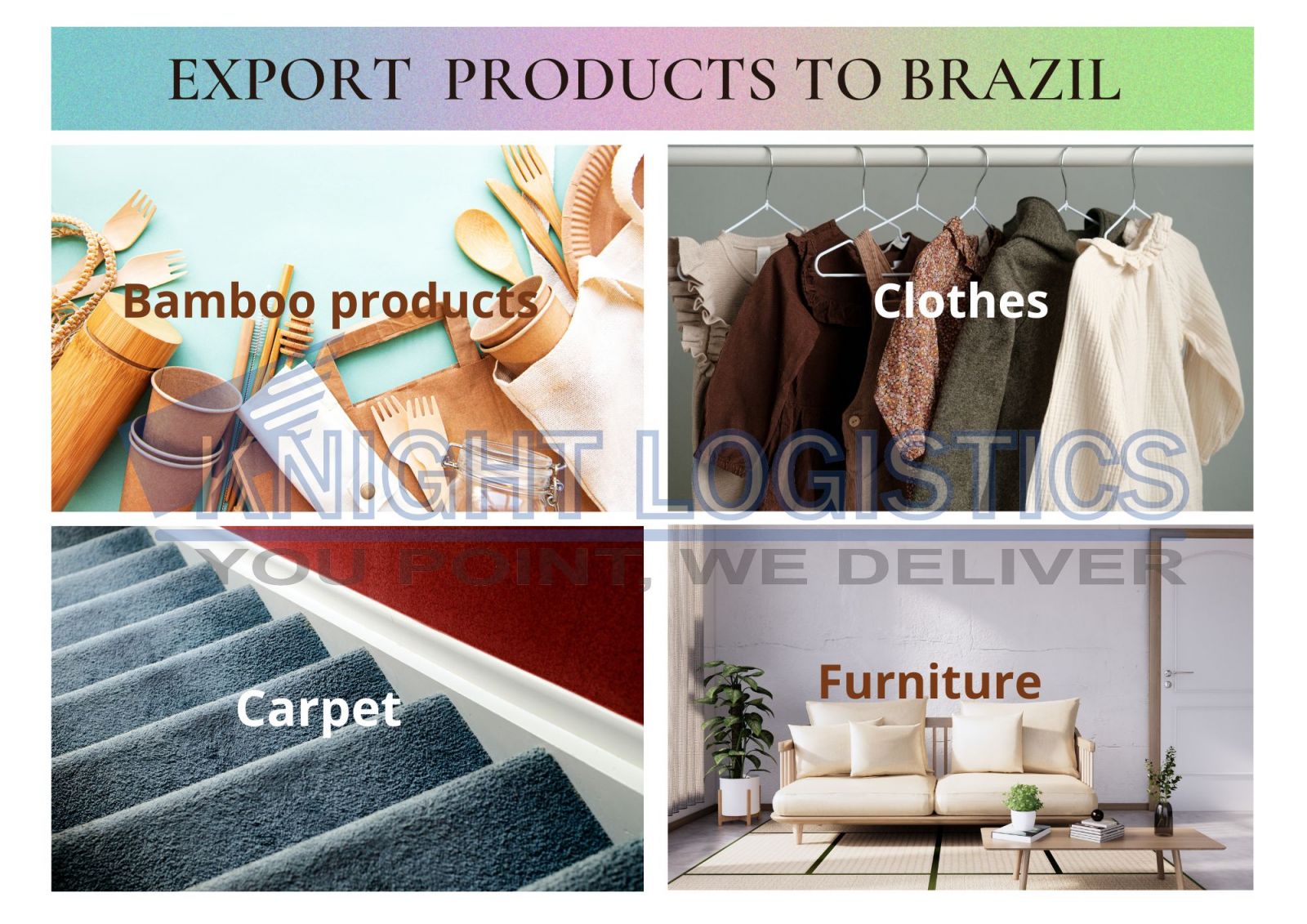 If you are interested in learning more about our service, please find below contact. Reach out and we'd be happy to chat with you!
KNIGHT LOGISTICS CO., LTD.
7th Floor, Kicotrans Building, 46 Bach Dang street,
Ward 02, Tan Binh District, Ho Chi Minh City, Viet Nam.
Email: overseas@knight.com.vn