HCMC TO USE SEAPORT FEE REVENUE FOR KEY PROJECTS
HCMC – HCMC will use seaport infrastructure fee revenue to fund three major infrastructure projects in Thu Duc City.
Tran Quang Lam, director of the HCMC Department of Transport, said on June 20 that VND2,700 billion would be sourced from seaport infrastructure fee collections to develop My Thuy and An Phu interchanges, and Beltway No. 2.
Since seaport infrastructure fee collection began in April last year, an estimated VND2,700 billion had been collected by the end of May, or VND7-8 billion per day.
According to Lam, the revenue will be specifically allocated to infrastructure projects associated with seaports, including My Thuy and An Phu interchanges, and Beltway No. 2.
Among the three projects, the construction of a section of Beltway No. 2 requires the highest investment cost of VND9,800 billion. The city People's Council plans to approve the investment policy for the project during a meeting in July.
The An Phu and My Thuy interchange projects, which cost VND3,400 billion and VND3,600 billion, respectively, are currently under construction and expected to be completed by 2025.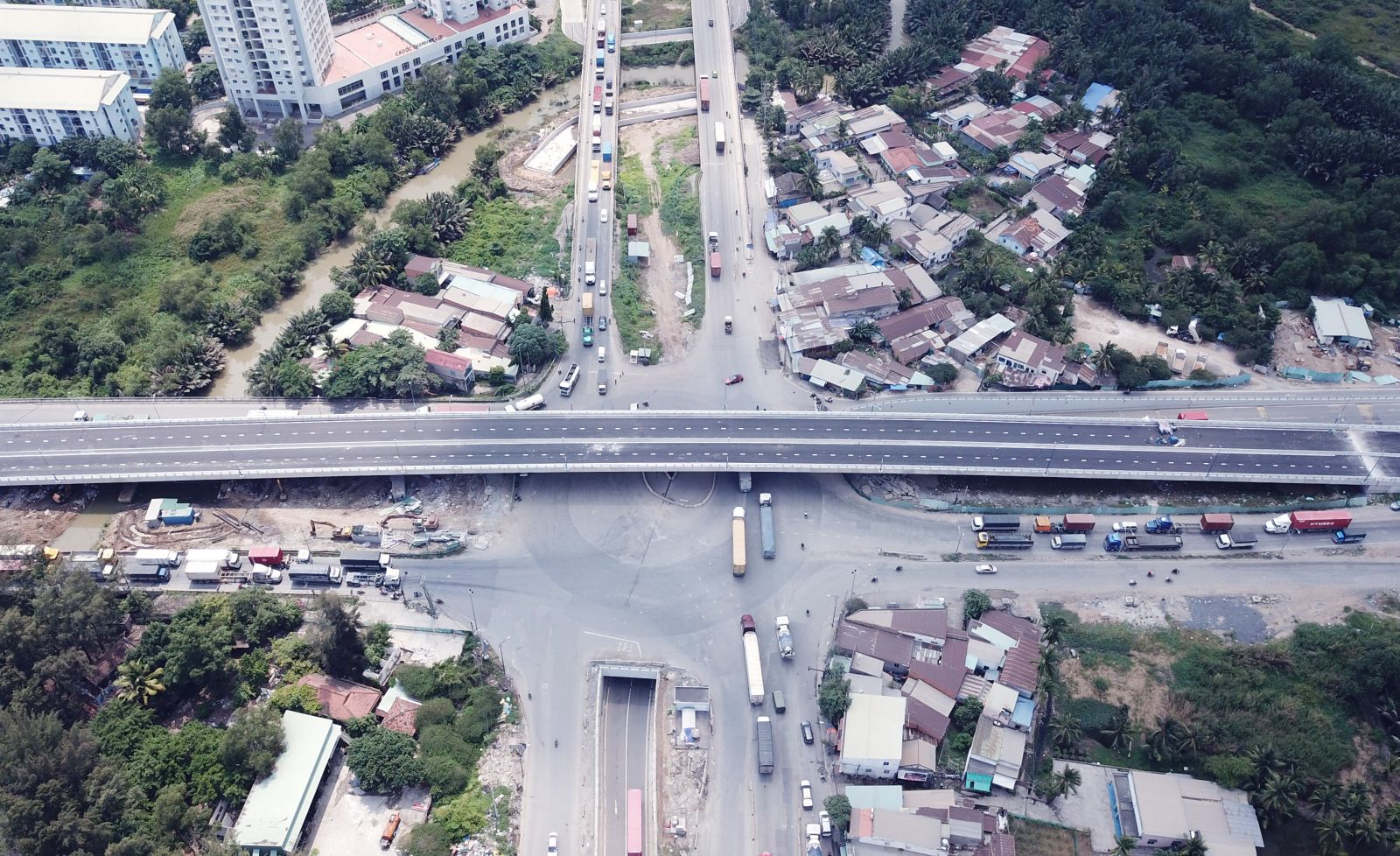 My Thuy interchanges
Once completed, these projects will improve traffic flow, enhance regional connectivity at the eastern gateway of the city, and reduce traffic accidents near Cat Lai port.
The revenue from providing infrastructure services will also be used for other projects related to ports, such as the expansion of Nguyen Thi Dinh, Vo Chi Cong, and Nguyen Duy Trinh streets, according to the Department of Transport.
As The Saigon Times, 21 June 2023